To learn more about owning a Marketing Franchise, watch the video below: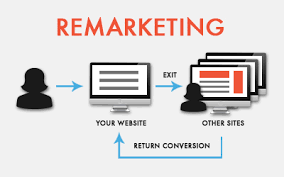 Are you looking for a successful franchise in one of the fastest growing industries in the world?
The digital advertising industry has already exceeded $60Billion in the US alone, and globally it is projected to reach $120Bilion by 2020.
If you become a marketing campaign specialist, you typically charge a 10% managing fee on top of what your clients spend with Google, Facebook, Bing and Linkedin. It is one of the most lucrative business opportunities that you can run from anywhere in the world – and there is an acute shortage of marketing campaign specialists.
Typical earnings: A small marketing agency with approximately 50 clients earns around $35K per month, which can be scaled much higher. The management of your clients' marketing campaigns is an ongoing function, with monthly recurring billing, hence the lifeteime value of each client is indeed substantial.
There are two ways to become a business owner in this lucrative industry. Choose an option below: 
[toggle title=">>Option 1: Start a new franchise (100% financing available). Expand to read more below:" state="close"]Start your own fast growing Franchise. The Franchise fee is $25000 (100% Financed), which is paid in easy monthly installments, with zero interest and subject to the performance of your business. You will be 100% ready to run your new agency within 14 days.  [/toggle]
[toggle title=">>Option 2: Acquire an existing franchise with established client base. Expand to read more below:" state="close"]An existing franchise ("Franchise resale") can be acquired with prices starting at around $600 000. In such a case, the business is sold with audited accounts and a 2 month handover is provided from the outgoing franchisee. This option is also popular with investors who do not seek to work in the business, but who seek to hire a manager to run the business. [/toggle]
You can get started in less than 14 days from now: