User-experience design is critical to retain customers and increase online conversion rates. The value of UX to an online business makes it an irreplaceable element to include in your digital strategy and planning.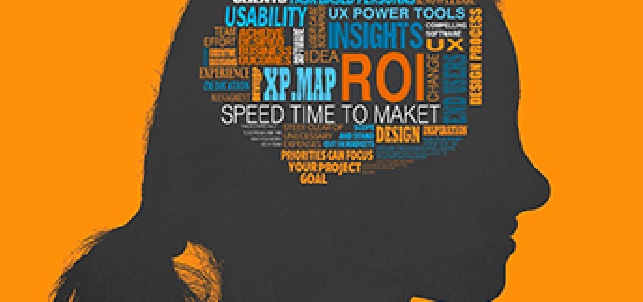 To emphasize this, let's consider some proof:
An online retailer attracts 80 000 monthly visitors who view a single product. It turns out that 1.5% of the visitors buy their product @ $450/unit, resulting in nett monthly sales of $540K. Upon further analysis, it appears that mobile users are not highly satisfied with the website and that shopping cart abandonment rates can be improved. It also turned out that customers were unclear with the terminology used on the website.
With the above matters rectified, it resulted in a conversion rate of 2.5%, rather than 1.5%. Therefore, the resulting nett monthly sales increased to $900K. Clearly in this instance, the incremental increase of a mere 1% in the conversion rate, was worth $450K/month to the business. It is therefore no secret that User Experience Consultants are of extremely high value to any online business.
There is only one challenge within the UX industry at present: Everyone is re-inventing the wheel or reselling similar generic findings at a high rate, given the high value it offers to the client. Simply put, user-experience consulting is a bit over priced for many small businesses. This does not mean that UX consulting and CRO is not a good investment – but that there are affordable ways to achieve it if you operate at a medium to small scale.
The solution? We belief that as part of our digital marketing consulting and monthly campaign management, regular user-experience assessment and conversion rate optimization should be included. We also learn from the UX analysis carried out by bigger brands, in order to pass on the principles to smaller businesses. If Amazon and Priceline did the research, why should you pay $500/hour for a specialist UX team to arrive at the same conclusion? Principle based assessment results from multi-variate testing from other top performers in your niche can fast track the UX process and cut cost significantly.
The incremental benefits of an improved user-experience can profoundly increase the bottom line of the business. Your business and customers deserve regular improvements in it's user-experience through the review and implementation of generic and specific findings in your industry.
Next steps: 
Appoint Adriaanbrits.com as your marketing consultants or join our monthly campaign management package – and benefit from free User-experience analysis that will help your business incur significant savings. You can also engage us specifically to assess UX as a stand alone task.